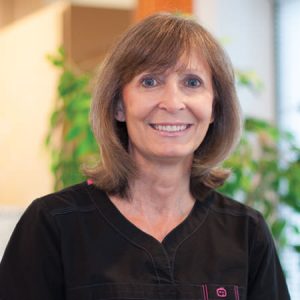 Wendi is a graduate of the University of North Carolina at Chapel Hill. After a fourteen year career in education and finance, she chose to work domestically to care for her three young children for the next eight years.
Having always had a desire to work in patient care, she chose to return to college to pursue a degree in dental hygiene. Wendi graduated with honors in 2005 from Wake Technical Community College.  She has worked in this practice since 2007 and truly  loves  the personal connection with the patients as much as she enjoys caring for them.
Her proudest achievement is being married to her wonderful husband, Kevin, for over 30 years and together raising their 3 children, Channing, Ellis and Anna who are now also pursuing their dreams in college and work.